Listen
Two Seas released May 4, 2012. Getting to know... →
My dear housemate and good friend Sui Zhen just released her second full-length album. A lovely combination of acoustic folk music and some subtle electronic production to compliment it. Highly recommended.
One Who Can't Move →
The first single from my forthcoming debut full-length 'Commitments', out March 13 via Magical Properties Records (International) and Two Bright Lakes (Australia). Free Download at XLR8R
Watch
my good friend sui zhen.. first new music in a while… wish you could hear her backyard concerts in the blossoming melbourne summertimes… suizhen: Tumblr friends. The time has come! My video is completed for Little Frog. And you can download it free from here: http://suizhen.bandcamp.com/track/little-frog 
Watch
tetrahedron: %ECHOES is the first tape from % and the third /parallelogram/ release. each cassette is a 30 second long endless loop containing a sample from the body of % tunes, circa 2007-2011. every tape features a different loop and cover graphic, making each of the 50 tapes in the series unique. these repurposed answering machine tapes create a ceaseless, non-linear listening experience...
Watch
MATTHEWDAVID tour starts tomorrow evening.. we're coming to a town near you. i made this ridiculous video as a MaxMSP refresher and because i like to induce seizures in small children. i'd love to see you at a show and please do say hello.
Watch
two of my favourite artists collaborating on this. moonmachine: My viral for Coke Burn has been released!   Dir. + Composite | Emily Wormley DP | Ray Olivares 3D | James Isaaks Tunes | % "This well compiled piece brings together strong elements of street culture that make it what it is, from the street to the effect it has on the corporate world." - via slamxhype
Watch
sea spirit a little youtube + ableton experiment
doing some sound design work at the moment, and...
all melbournites need to come down to the BUFFALO...
Yesterday's Machine Now Available (Digital)
friends + fam SNS have finally got their debut album out :: check the free download! rucyl: Free digital download. If you would like to monetarily support, Yesterday's Machine is also available on iTunes, Amazon, Beatport, Bleep and BoomKat. 10" Vinyl and Physical CD coming soon! p.s. If you cannot view the "Free Download" link on this page, please visit this page using a flash-enabled...
spider + goose make a 'fully sick'...
Watch
tetrahedron: "000 is the first vinyl release from galapagoose and %, working collaboratively under the /parallelogram/ moniker. this is a limited edition of 200 units, many of which have already been claimed by the benefactors of parallelogram's mlrv 2.0 software release. the remaining inventory is now available for purchase and will never see a digital release beyond the video above. please...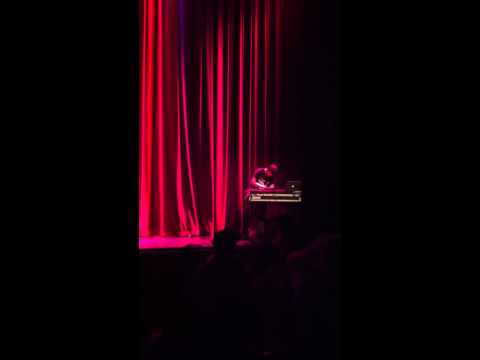 some new sounds created on a rainy autumn...
11-12 galapagoose' ghost rumble →
dear friend declan kelly recently asked me to remix a tune for his new dream kit EP entitled 'Future Tense' (out on Melbourne label Two Bright Lakes March25) —this is the precursor to a whole slew of new sounds emanating from my new brooklyn apartment
Watch
::coming soon:: mlrv 2.0 :: hypersampling instrument for grid based music controllers
Watch
too many this is live